Bolest se proširila i na kosti: "Svaki dan je poklon"

Glumica je objasnila da joj je u svemu pomoglo to što je zadržala pozitivan stav, uprkos brojnim zdravtsvenim problema sa kojima se suočavala.
"Srećna sam što sam uspela da se izborim sva tri puta protiv ove bolesti i što sam još ovde. Živim sa tim. Svaki dan je poklon", rekla je glumica, prenosi Independent.
Oliviji Njutn Džon (70) rak dojke prvi put je dijagnostikovan 1992. godine. Lečenje je trajalo šest meseci, a urađena joj je i delimična mastektomija i prošla je kroz hemioterapiju.
Bolest se vratila 2013. godine, a glumica je podvrgnuta drugoj turi lečenja, samo da bi se rak vratio četiri godine kasnije. Bolest je tada ušla u četvrti stadijum i počela je da se širi i na kosti. Uprkos tome, ona je i dalje optimista.
"Gledam na to kao na nešto što je u mom telu, a čega moram da se rešim. Ne govorim o tome kao da vodim bitku ili rat sa bolešću. Govorim svom telu da mora da se izbori", rekla je ona.
Njena ćerka Kloi Latanci priznala je da sa majkom ne govori o njenoj bolesti ili zdravlju.
"Ne govorimo o tome. Ne, mi zaista ne moramo o tome da govorimo. Ako poželi da priča o svojoj bolesti, naravno da sam tu za nju, ali ja nikad neću pomenuti njenu bolest, ukoliko to ona ne želi", poručila je ćerka slavne glumice.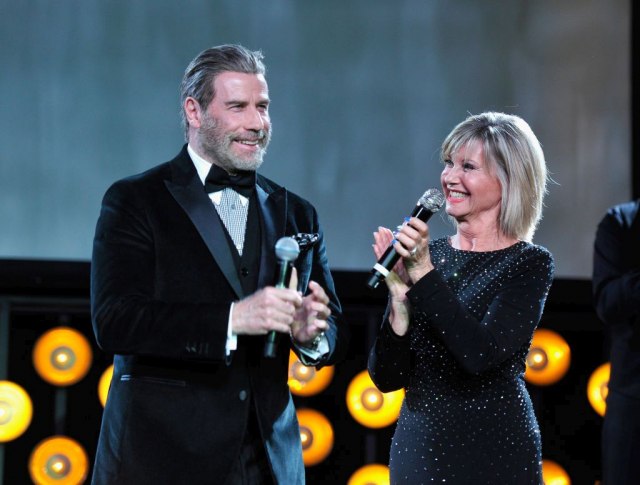 Glumica je ranije otvoreno u medijima pričala o tome kako koristi kanabis da umanji bolove koje oseća.
"Pomoglo mi je kada sam imala velike bolove i sa spavanjem", priznala je glumica.
Izvor:https://superzena.b92.net